Bark & Bone is an inclusive, all in one, professional pet store and grooming service. As a company Bark & Bone is customer focused with knowledgeable staff about multiple services for different types of animals. Bark & Bone stands for exceptional service and great quality products, featuring locally sourced, organic, and GMO free goods for your pets.
Bark & Bones audience is generally typical families ages 35-70+. The design system encompasses branding, a catalogue, website, a promotional store opening giveaway package, and direct marketing package.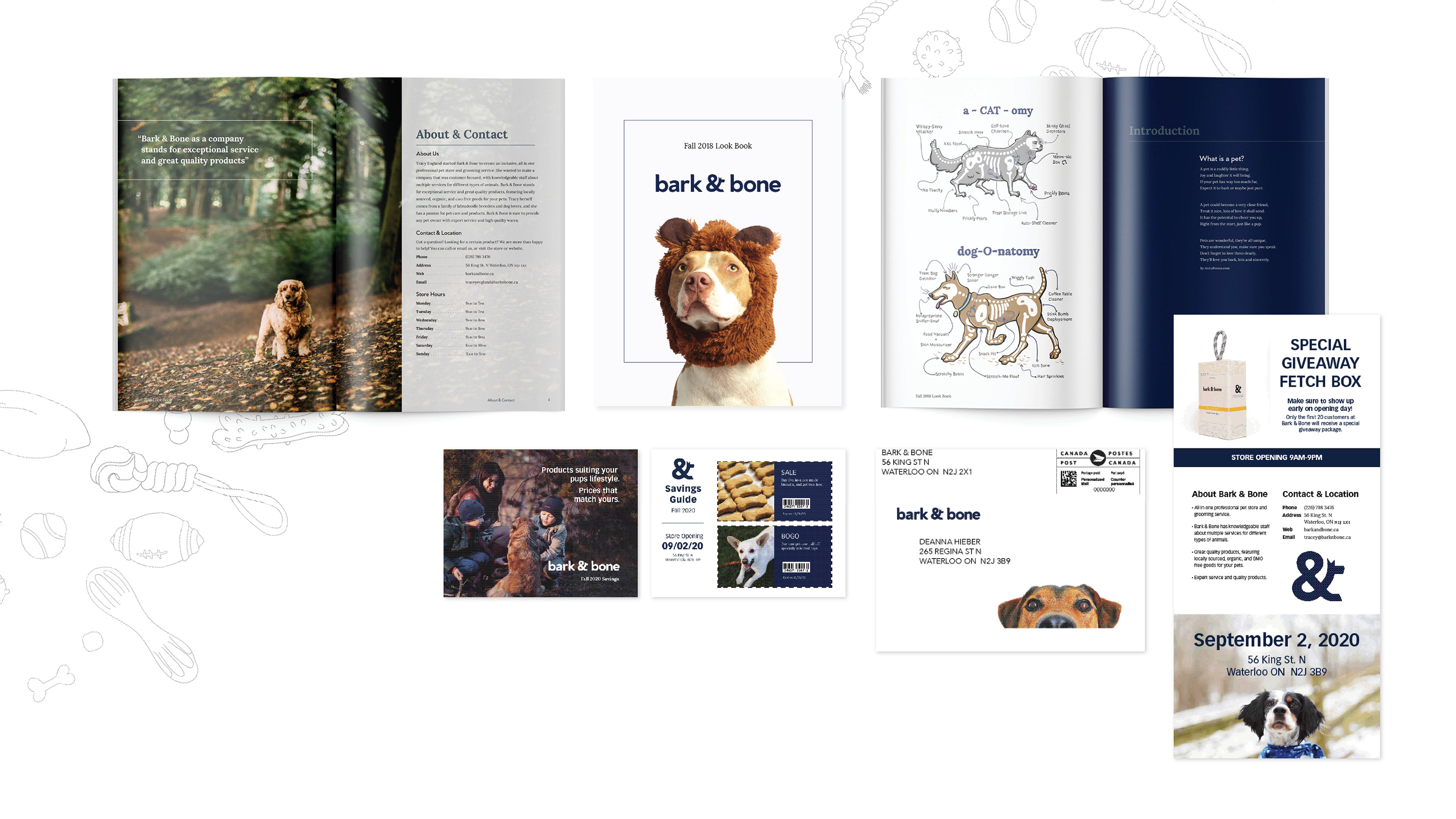 The brand identity for this project was created in collaboration with Liliana Tiffin.